Cliffhangers can be pretty contentious, some people loving the suspense, and others wanting to tar and feather an author for daring to have one.
My goal has always been, and will continue to be, to write the kinds of stories that I love to read. The ones that pull me in and get me invested in the characters and what they are going through. I love total immersion, and look forward to rereading a great book (or sometimes every book in the series) before the next one is released. It's sort of like falling in love all over again. I'm all about the antici….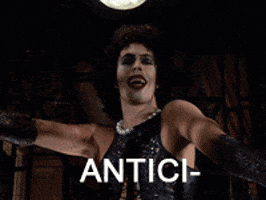 …pation.
I have been fairly lucky as an author not to have too many people upset with me for my cliffhangers, although as I gear up for my next release and knowing how it ends, I am girding my loins in preparation.
I can say that everything that needed to be tied up from book 1 is addressed in book 2 and the ending is setting up the third book. So, there's that. But it's still kinda a mac daddy of an ending.
So why do this to my readers, knowing that it could alienate some?
Because that's the way the story needs to be told.
There's a rhythm to the story that would suffer and lose impact if that scene didn't exist. I grew up having to wait months or years between books and they almost always had a cliffhanger. I mean… Game of Thrones anyone? Cliffhangers are a staple of thousands of great stories. Does a story need a cliffhanger to be great? Absolutely not. But that's not the point.
I promise first and foremost to deliver a great story that I am passionate about and excited to share. When we get to the end there will be glitter, rainbows and puppies everywhere, but the journey to get there is a full, no-holds-barred roller-coaster. I want my readers to feel the whole gamut of emotions as we take this ride together. I don't want you to forget my characters or story immediately after you finish it. I want it to stick with you and resonate and get under your skin. I want it to be a book you look forward to rereading because you know there's something you might have missed, or just because you miss the characters and want to visit them again.
So fasten your seat-belts folks, 'cause my next book's cliffhanger is much more intense (imho) then the last book. And if that's not for you and you want to wait until the series is finished before you jump in, no hard feelings I totally understand! The books will be there waiting for you when you are ready.
In the meantime, I will keep writing my stories the way they need to be written, and hope that is enough to sate you between books.
XOXO